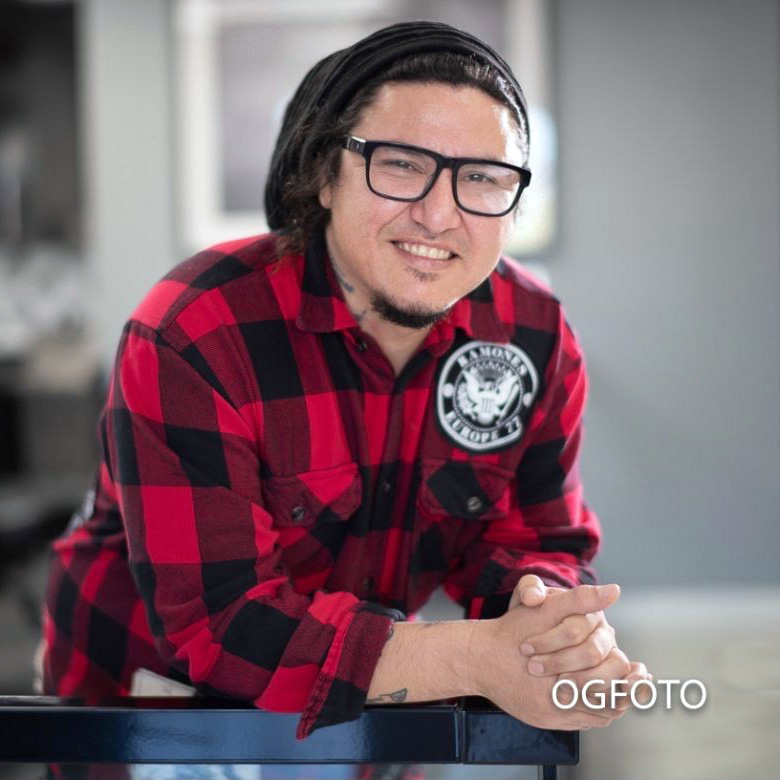 Lawrence Valle Tattoo Artist
Lawrence is originally from Houston Texas, he grew up in a neighborhood called Houston Heights. Lawrence  grew up around a number of  graffiti artist so graffiti art was a big inspiration for him.
He started his tattoo apprenticeship in 2006 at Space City in Houston for a year and then worked at all of the three shops by that owner in Houston and other shops including Anchors Away  and Outlaw Tattoos.
His hobbies are painting, music and studying fine arts and he went to Clarendon College in Texas for two years and went to the University of Houston downtown for one year.
He has now been tattooing for 14 years and really enjoys creating black and grey work.
Lawrence paints abstract impressionism and he started tattooing here in Las Vegas while traveling the West Coast in March 2020.
He now works at LV Tattoo in downtown Vegas and here at Prestige Tattoo & Blade.
And here he is creating his own magic.