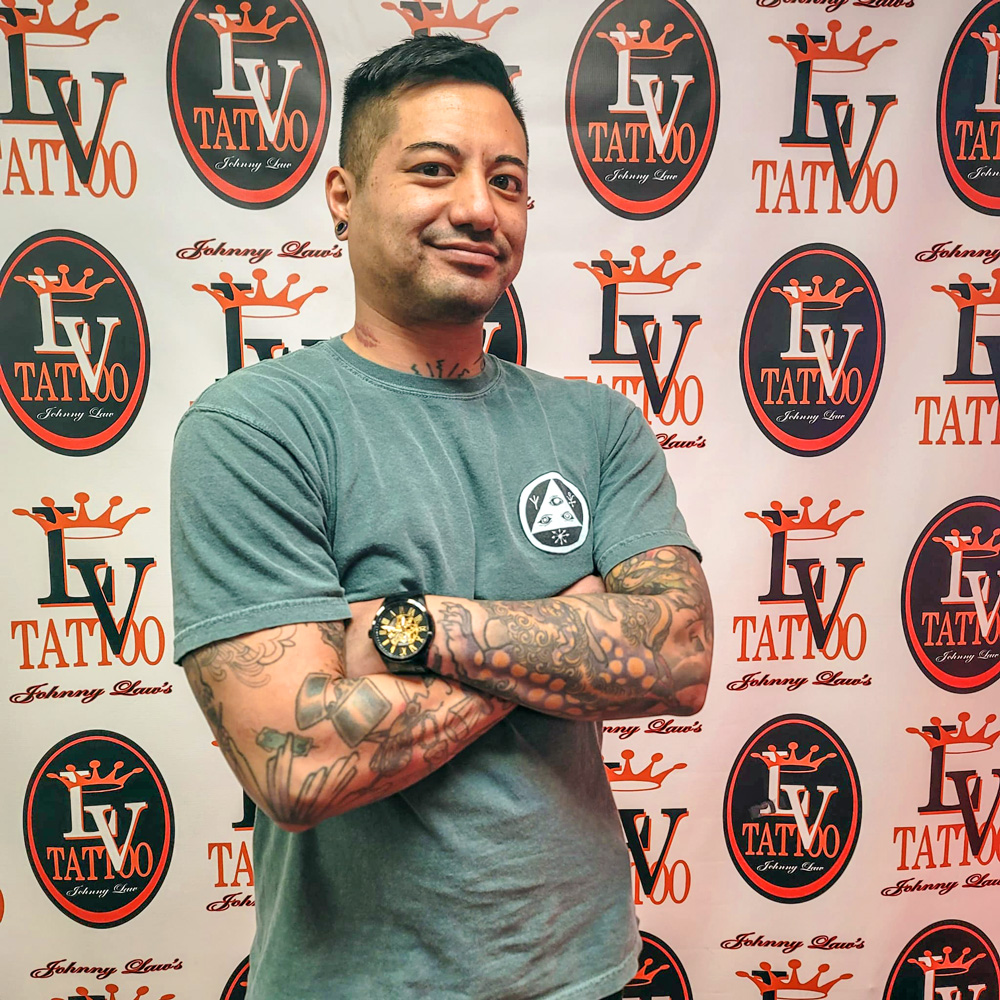 Emo Tattoo Artist / Piercer
Most people assume that tattoo artists grew up drawing and painting, but Emo joined the tattoo world through the mechanics side of it. His grandfather owned an automotive garage and his dad was a welder. Emo grew up learning and spending his life creating something out of nothing. One day he made a tattoo machine out of a CD player motor (back when you could not buy a tattoo machine on Amazon) and started tattooing all his friends. Tattooing became a lifelong passion since then.
Emo has tattooed in multiple US states and countries, including at the top of a glacier in Austria. Besides Fremont, he has tattooed in the center of the Las Vegas Strip, Hollywood Boulevard and Venice Beach Boardwalk in Los Angeles.
He began his career doing Traditional and Japanese Color Tattoos, but now he prefers Black & Gray and Lettering.