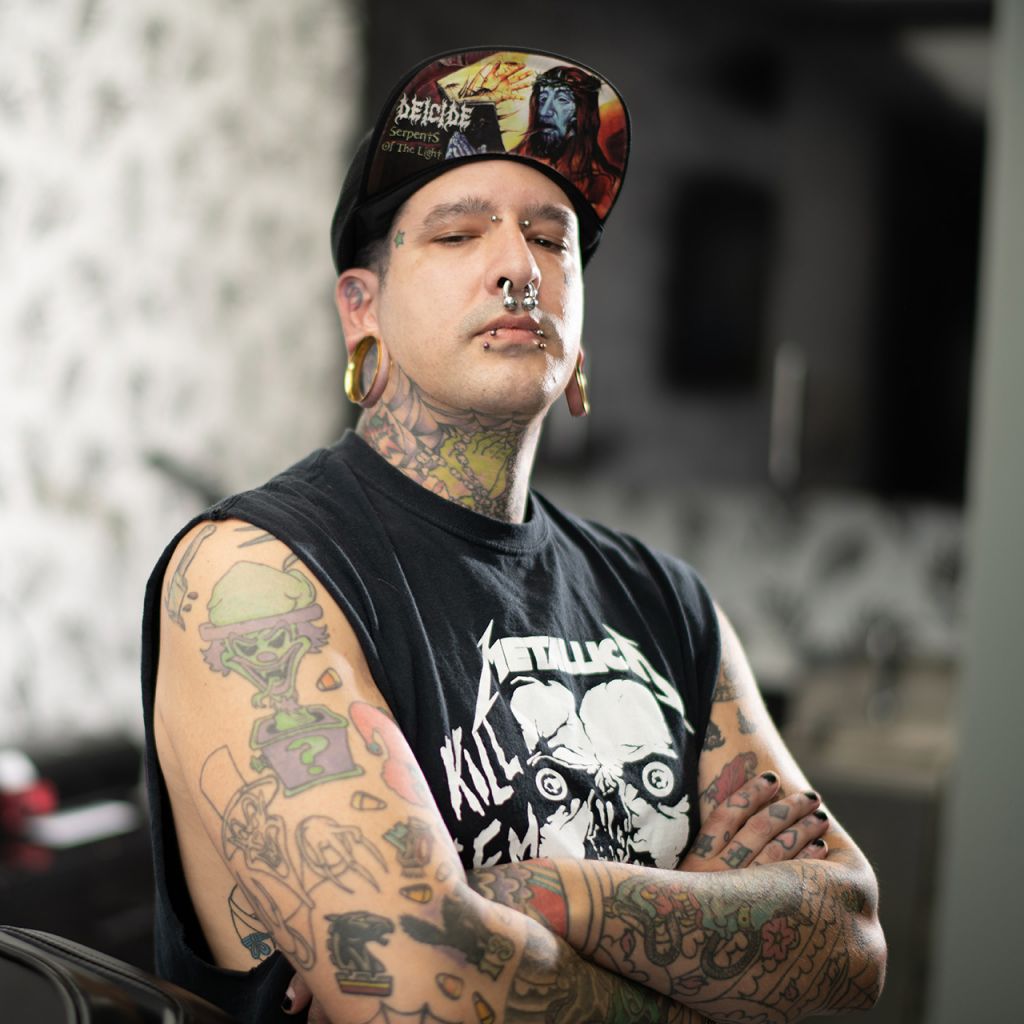 Jesse McGrew Tattoo Artist / Piercer
Jesse McGrew was raised in Chula Vista, CA. He left taking a gamble on Las Vegas and made a life as a tattooer and piercer. He was mentored by Angelo "Kidd" Mayfield and started his apprenticeship in early 2010 at Fox & Hound Tattoo inside the  Stratosphere Hotel and Casino.
Jesse's favorite styles are American Traditional and comic / cartoons. He prides himself on clean, bold lines and solid color. Giving his clients a great experience and making them feel comfortable are important values for Jesse and something that he always strives to do.
He has been in the industry for 9 years and has many more ahead of him. He is ego free but comes loaded with personality.
He has worked as a body artist and lived in Las Vegas for almost 10 years, now working at both LV Tattoo downtown and here at Prestige Tattoo and Blade.