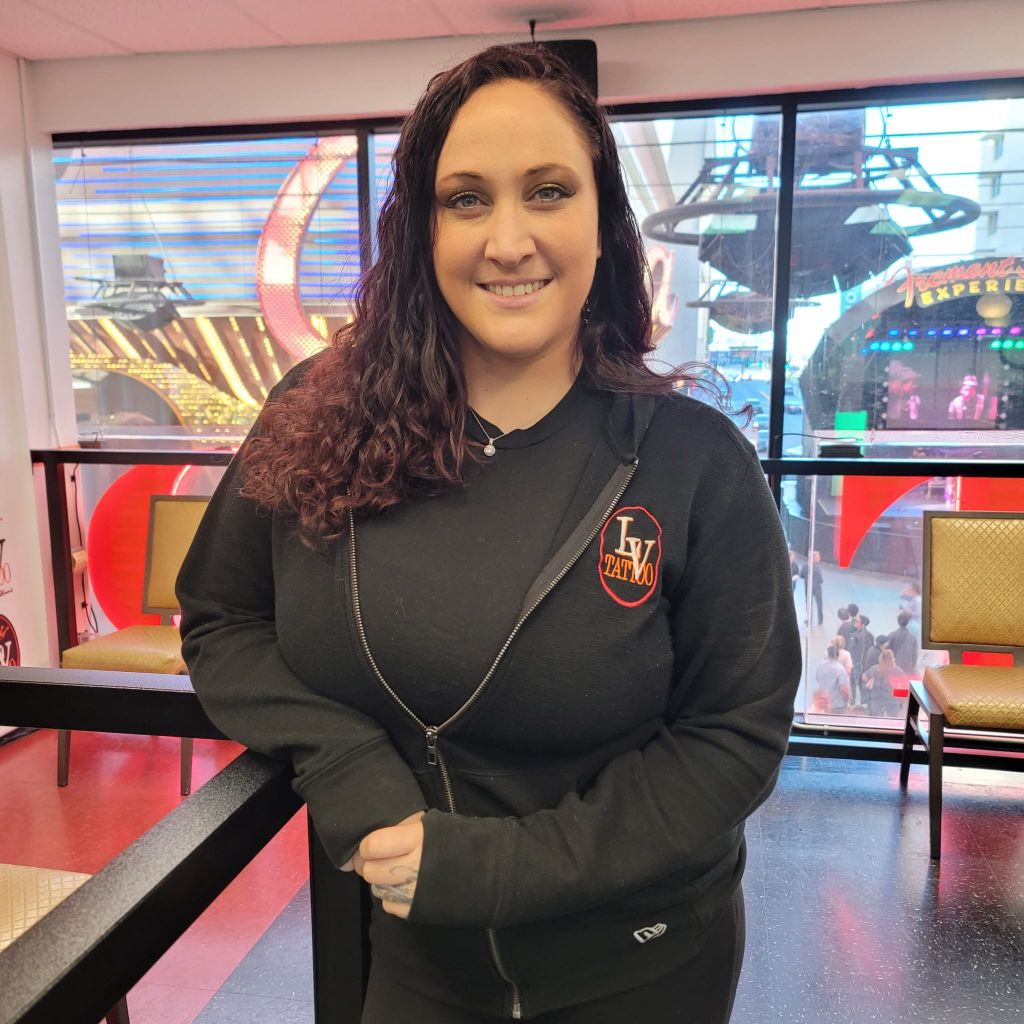 Hi I'm Jodi, i got into tattooing in 2012 when I became a mother, and couldn't be an underwater welder anymore.
My Apprenticer was very intrigued with my mechanical skills, and offered to teach me how to Tattoo
I love to do all types of tattoos, I really shine with my black and grey, and solid black! I love doing fine lines and water colors, and picture realism!
I'm excited to be in Las Vegas, and getting to meet and work with happy positive people!